Your Bonita Springs & Estero Chiropractor
Dr. Vivian Ebert has been a Chiropractic Physician in Southwest Florida for more than 30 years. She practiced for 27 years in Naples and recently opened LivingWell Chiropractic in Bonita Springs- Estero area in 2010. She attended Logan Chiropractic College in St. Louis, Missouri, where she graduated as a Chiropractic Physician in 1981. She has experience and the office offers: modern Chiropractic care , Medical Massage , Nutrition ( Top companies like Intramax, Standard Process and Biotics , Titleist Performance Assessments ( special attention to the golfers in the area), Physical Therapy modalities too. Her office focuses on pain relief for patients with musculoskeletal conditions. Dr. Ebert gets patients out of pain and corrects the problem while restoring health and wellness.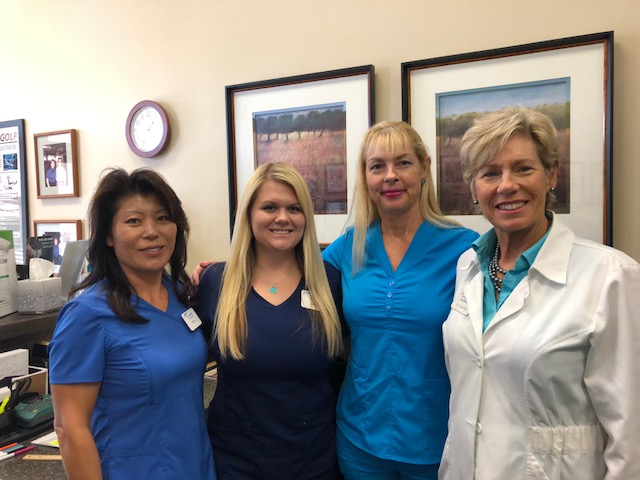 More About Us
If you are resident of Estero or the Bonita Springs area, chances are you will be looking for an Estero chiropractor if you develop certain health conditions.
Dr. Vivian Ebert, the experienced chiropractor of our area, has an office near you in the Estero Bonita Springs area.
We realize that when you're looking for an Estero FL chiropractor or a chiropractor in the Bonita Springs area, that you want someone who is knowledgeable, experienced, competent, and conveniently available to you. It's just something that you as a patient expect from your chiropractor.
At Living Well Chiropractic, this is a reason why we are in business to serve you as your chiropractor.
With Dr. Ebert's years of experience treating a variety of health conditions for patients, you will be able to discuss with her your health conditions on a one-on-one basis and make an informed decision with her recommendations about what is best for your health.
Here are some of the conditions she has treated over the years successfully for her patients:
Auto injuries

Headaches

Low back pain

Back pain

Neck pain

Sports injuries

Golf injuries

Work injuries
Dr. Ebert is a Certified Chiropractic Sports Physician so she treats local athletes and golfers with various types of conditions as they occur during their play and competition.
Since Dr. Ebert is a longtime native that our area, she has worked with many local organizations and given her time and expertise and advice to people of our communities.
If you have any these health conditions and they aren't going away or getting better, you probably realize by now that it would be great if you could find someone who would help you.
Dr. Vivian Ebert and her staff are the people that can help you!
So if you're looking for a chiropractor in Estero FL or Bonita Springs, give us a call today at (239) 498-2225.
It's Your Future.. be there healthy!!
Dr. Vivian Ebert, D.C.
Chiropractic Physician